2018 Ascolano (LA FAIR BEST IN SHOW!)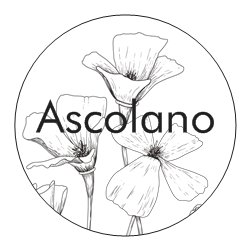 2018 Ascolano (LA FAIR BEST IN SHOW!)
Our 2018 Ascolano is a robust extra virgin olive oil, with a very fragrant fruity noise, medium pungency, and a long peppery and pleasant finish. It's a favorite of many, and an oil that hits your entire palette! This oil won Best in Show at the 2019 Los Angeles International Olive Oil Competition!
Ascolano olives are the largest olive in our orchard, but yield the smallest amount of oil. We were very lucky in 2018 to have an abundant crop of Ascolano, and it's truly a treat to have this single varietal specialty oil available.
Tasting notes: Grass, Green Almond, Herbaceous, and Tomato Leaf.
Our oil is certified extra virgin by the COOC and Baker Labs in Paso Robles, California.
These tins are designed to ship easily in a USPS flat rate boxes.
sold out